Dakota Provisions™ was founded with a focus on the idea to support family farms. We are backed by 500 years of combined meat production and meat processing experience. With a strong commitment to quality we are dedicated to building a world-class meat processing facility in Huron, South Dakota. Our commitment carries on to delivering the highest quality product to you, our customer. Leading the industry in food safety is our No. 1 objective. The plant employs more than 600 associates and will employ more than 1,000 within five years. We can handle your food service and retail needs for turkey meat, ham, chicken or any customized meat forms.
OUR GROWERS
Dakota Provisions is devoted to the heritage and survival of our local family farmers, many of whom are members of Hutterite colonies. With more than $120 million invested in their own state-of-the-art live turkey production facilities, the Dakota Turkey Growers formed Dakota Provisions in 2004 to help preserve their farms. The legacy and tradition of these family run farms goes back up to 500 years in the areas of poultry and meat processing. We surely can help you Meat the Best!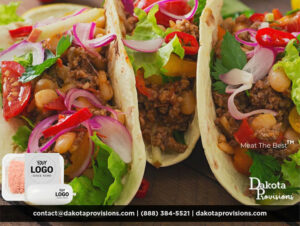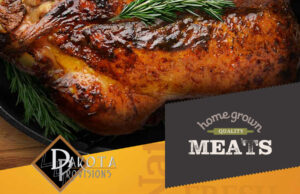 OUR HISTORY
Dakota Provisions came into being from the vision of 44 turkey growers who were looking for new ways to keep their family turkey farms thriving. The growers realized that for their farms to survive, they needed to not only grow but also process the turkey they raised. Under the leadership of Kenneth D. Rutledge, who had 31 years of experience in poultry processing, the growers invested in a technologically advanced meat processing facility.
The Dakota Provisions processing plant opened in December 2005. What began as a grassroots effort of 44 growers across the heart of the Midwest has turned into a world-class processing facility that produces 320 million pounds of product each year.
OUR GOVERNANCE
The mission of Dakota Provisions is: Owned by Growers—Managed by Professionals—Driven by Customers
As the first new processing facility built from the ground up in 20 years, we have dedicated ourselves to not only meeting regulatory demands, but exceeding them. Just a few of the unique features that set us apart are the following: extensive food safety training for employees, a government-assisted program to verify employee eligibility, segregated raw and cooked areas with no transition available between areas and micro-resistant wall and floor surfaces.
Dakota Provisions consists of 44 growers/owners, a 13-member Board of Directors and a four-member Board Executive Committee. We would love to tell you more about our mission and vision. To learn more, please call our sales department at (605) 352-1519.